What to do with a single ball of wool ?
As you surely know, it is often difficult to calculate in advance the number of balls of yarn you will need for a project. It is then not so rare to find yourself with a single orphaned ball, without knowing what to do with it ! That's why today, through this article, we are going to give you some ideas of projects and works to make with a single ball of wool.
Knitting or crocheting accessories
With a ball of yarn, you can make a headband. It has become one of the most popular accessories of the winter season and is very easy to make. Along with the headband, there are mittens. The duo that keeps you warm and that requires only 2 balls (1 for the headband, 1 for the mittens)! Moreover, at La Lainière de Wazemmes, we offer you a kit to make a headband and mittens with the CASHWOOL ball, a very soft, high quality wool yarn.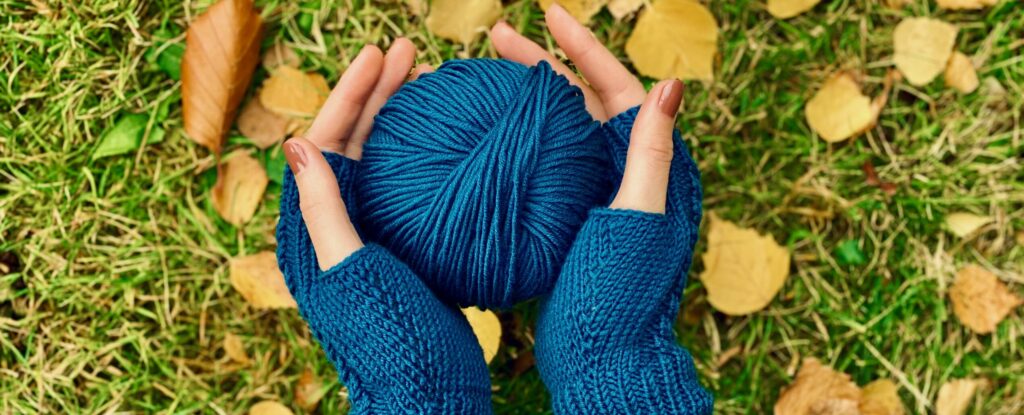 Keeping with the winter theme, another accessory to make with a single ball of yarn is a beanie. So, with most of our wool references available on our site, you will be able to do this project with only one ball. If you are a fan of synthetic materials, there is the RAPIDO and its sixty or so colors available. Otherwise, in more noble materials, the MALMEDY in 100% merino wool can also make a hat with a single ball. Moreover, at La Lainière de Wazemmes, we also offer a knitting hat kit with 2 balls of ALPASOFT and a detailed technical sheet.
And finally, with a ball of yarn, you can make a dishcloth. These are small knitted squares that can be used to wipe the dishes like a dishcloth or to clean the house like a dishcloth.
Despite all our advice, you still don't know what to do with your orphaned balls ? They can also be used to make socks to spend the winter warm!
Knitting or crocheting for babies
Infants are small beings and anything that appeals to them doesn't require a lot of balls of yarn to be knitted or crocheted ! So, when you only have one ball left, why not knit layette ? However, we would like to draw your attention to the material of your ball. This one must be respectful of the skin of the babies. For the layette, it will thus be advisable to avoid the materials which irritate like Mohair and to privilege a mixture of wool and synthetic like the NEW RUNNING or the SUPER EXTRA. 
For example, you can make little stuffed animals and cuddly toys, perfect companions for our children, grandchildren, nephews, etc. You can also knit cute little slippers.
At Lainière de Wazemmes, we have made custom kits to meet the needs of babies during the winter such as the blanket kit or the vest kit.

Want to start your own project? Find all our yarns and wools ! 
AN ADVICE, A MORE PRECISE QUESTION TO ASK US ?
You can contact us in private message via our social networks Facebook and Instagram Facebook et Instagram, or through the chat bubble at the bottom right of your screen right now. You can also reach us by email lainieredewazemmes@gmail.com or by phone at 03.20.57.09.46.
Written by Pia on Monday 28 March 2022 à 15:37, in
Advice .